Contact Us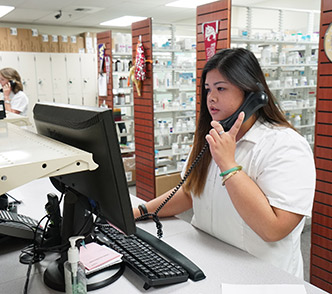 Customer Support
Have questions? Send us and email and we will get back to you.
Phone
Pharmacy Fax: 877-509-6337
Pharmacy Toll Free Phone: 877-425-6337
Hours of Operation:
Mon-Fri 8am-9pm
Sat 9am-6pm
Sun 9am-5pm
24 hour On Call Service
Location
Ready Meds Pharmacy
1412 SW 43rd St. Ste 120
Renton, WA 98057
View Larger Map
Directions
Located in the IDC Medical Building at the corner of Oakesdale and 43rd St.
Convenient Drive up parking for our customers.
Complete line of OTC products, diabetic supplies (Free Meters
Quick, efficient and reliable service.